BOTOX® Treatment for Headaches & TMJ
At Belleville Dental Care, we may recommend BOTOX® to help relieve chronic headaches or pain and symptoms from TMJ.

---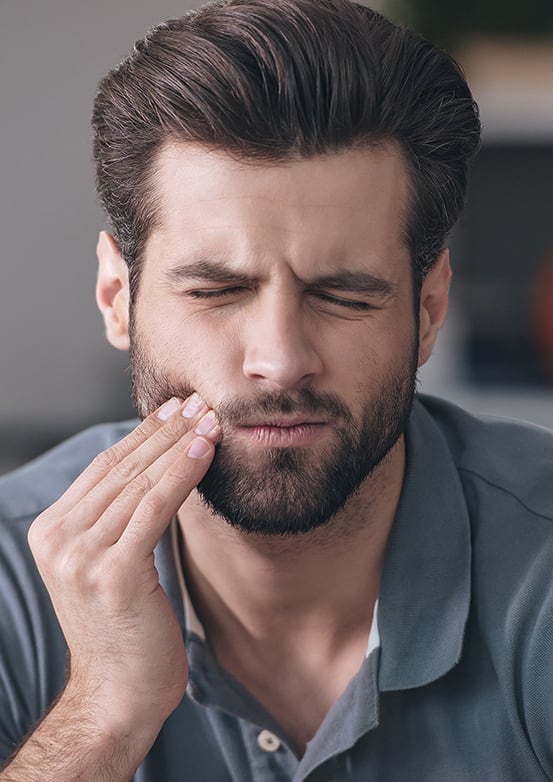 Is BOTOX®  treatment for you?
We offer BOTOX® treatments to patients to help relieve the pain and symptoms of Temporomandibular Joint Syndrome (TMJ).
The temporomandibular joint connects your jaw to your skull and is responsible for lower jaw movements. Injuries or damages to this joint, can lead to TMJ syndrome.
What can I expect during treatment?
We offer BOTOX® treatments, which are injected directly into the surrounding muscles, to help relax these muscles and reduce tension and pain in the jaw area.
Preparing for your BOTOX® Consultation
For your first visit, write down a set of questions to ask your Belleville dentist. This way, you won't forget anything.
Inquire about the cost of the treatment and if it can be covered by your medical insurance. During your consultation we will discuss the pros and cons of BOTOX® treatment.
As with any oral health procedure, it's important to be open about your medical history. Notify your dentist about any medications you're taking. Plus any other treatments you have recently had. This will help your dentist determine whether BOTOX® is right for you.
---
Schedule your consultation with Dr. Ken Madison or Dr. Jacklyn Pivovarov at Belleville Dental Care today! Request Appointment